Ecuador Life
It is an integral project for Sectional Governments, it will implement the industrialization of urban and rural solid waste, it will focus on the protection of the environment and social development through the recycling and industrialization of MSW, the equipment of the production units and the elaboration of by-products. In a demonstrative Environmental Park, incorporating added value to the products obtained, including five transversal axes; Environmental, tourist, social, educational and productivity axis. It will stimulate the economy of each canton, being a great generator of inclusive employment by integrating vulnerable groups in society through training, equipping, implementation and start-up of production units and solidarity economy companies. It will contribute to the preservation of the environment and will generate public awareness for the management, classification and final disposal of MSW through recycling education and classification campaigns at the source. It will train the direct beneficiaries of the project to acquire technical, administrative and financial skills to integrate each production unit. It will create direct marketing channels with the government, ministries, municipalities, the public sector and private, national and international companies.
"TROPICAL PARADISE"
COMPREHENSIVE PRODUCTIVE HOUSING PROGRAM
The area has been declared the second best climate in the world according to UNESCO and its 14 km of wide beaches make it a very attractive area to invest in projects of this type, as they are desirable for the population of the area, who will be benefited with the acquisition of housing solutions according to their budget and all the secondary activities demanded by the project.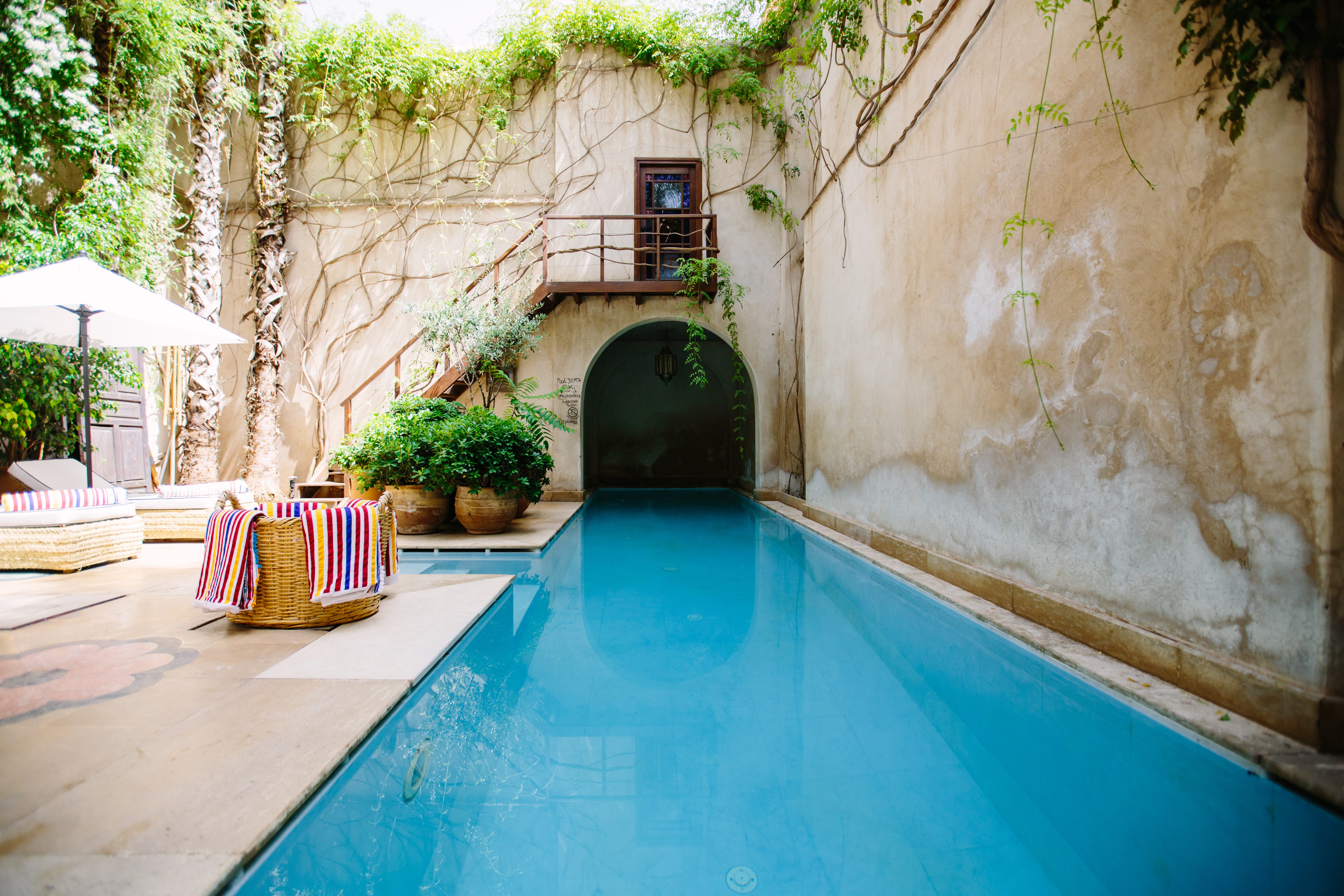 Anutara Grand Resort
TOURIST AND SUSTAINABLE COMMUNITY DEVELOPMENT COMPLEX
6-star hotel with accommodation in 4 types of suites: Presidential, Executive, Standard A, Standard B and Caves. Facilities: Lobbies / Reception, National Food Restaurant, International Food Restaurant, 4 Café-bars, Auditorium for 1,500 people, Convention rooms, gym, SPA with semi-covered pool, Jacuzzi and rest areas, green areas and pedestrian areas. With internal electric transport, transport with cars and vans outside the Complex, elevators; electricity from wind and photovoltaic sources; physical and electronic security; covered parking areas and the elements; heliport (with 3 helicopters of 6 people each) and attached control tower with state-of-the-art control systems; sewage and solid water treatment system. Administrative building and facilities for warehouses,
Inn with accommodation in suites: deluxe, cabins A, cabins B and Shelters; restaurant, bar-bar; green areas and outdoor pool.
Adventure sports area with wall climbing, high-altitude walks with obstacles, rappelling, canopy, ice skating rink, skateboarding, miniature golf and green areas.
Nursery for guests and staff use.
Children's play area for guest use.
Art Gallery.
Dome (orchid, cafeteria and aquarium) for presentation of archeology, music, books and poetry; small cafeteria included.
Living walls, enclosure with raised vertical gardens around the perimeter of the Complex and physical and electronic security.
TOURIST DEVELOPMENT BAHIA SCORPION
LIOFEC ECUADOR
PROJECT FOR THE LYOPHILIZATION OF FOOD, PHARMACEUTICAL AND FLOWER PRODUCTS INTEGRAL FOR LATIN AMERICA

The application of Freeze Drying in the food, pharmaceutical and agricultural industries has brought benefits for human beings in many ways especially in the delivery of excellent products with excellent microbiology, preserved taste, identical smell and complete nutrients. Benefits in weight reduction, in the elimination of the cold chain and mainly in the stabilization of these products that would decompose quickly if they conserve their original amount of water.
SOCIAL BENEFIT: Productive transformation in communities throughout Latin America, generating production, employment and competitiveness through the development of agriculture and fishing, the pharmaceutical, floral and dairy industries.
This generates direct and indirect employment for thousands of people in urban and rural areas, reactivating production in agriculture in Latin America.
MARKET / MARKET ASPECTS. The supply of freeze-dried products is insufficient and it is made up of fruits, vegetables, meats, seafood, dairy flowers, spices, medicinal plants and unrecognized plants of the Amazon, highly antioxidant and aromatic, these products are in great demand in countries such as (USA). -UE-CHINA-JAPAN-UAE / DUBAI).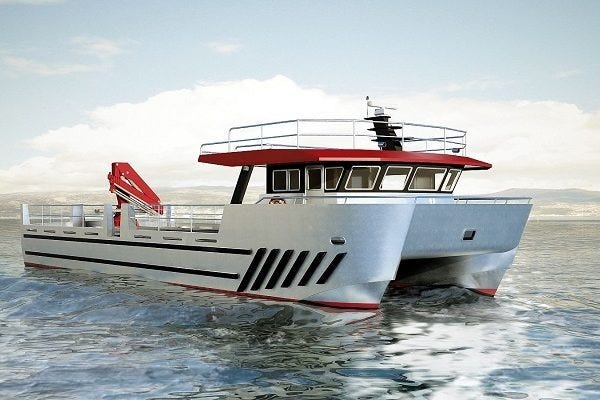 ASNAVAL
The Asnaval project has the purpose of building aluminum vessels for artisanal fishing, river transportation, tourism, passenger transportation, and logistical transportation via maritime which allows generating new economic sources of work with more economic work supplies.
Built with the endorsement of OCEA, France.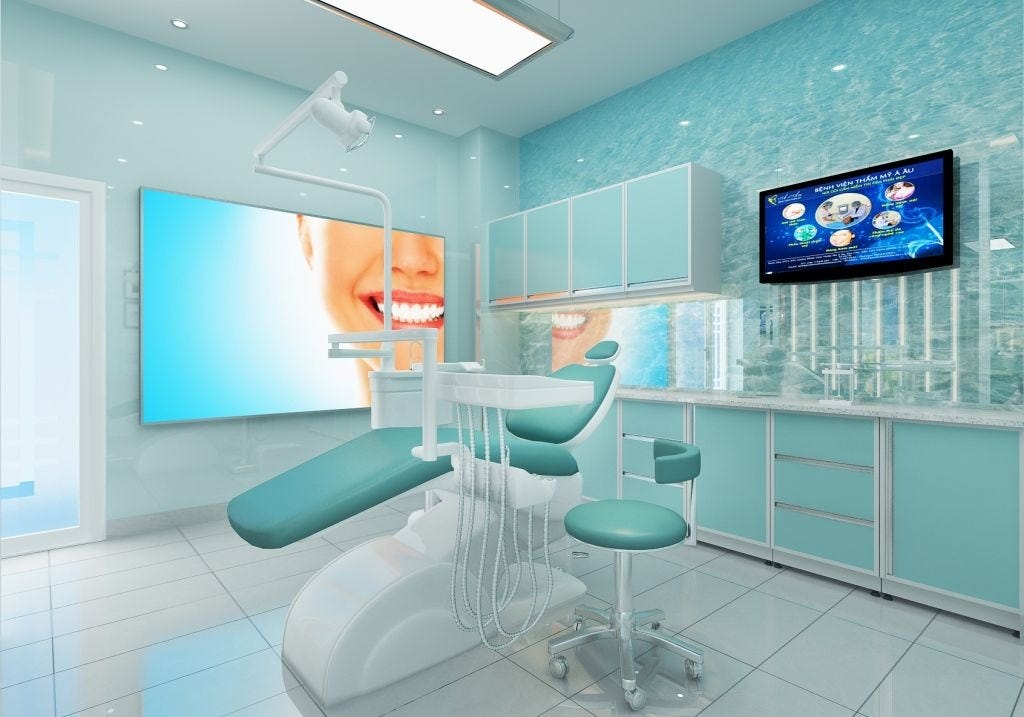 COPO
The project is classified as a social - productive - humanitarian, as it deals with the promotion, prevention, cure, and oral rehabilitation of oral health in Ecuador, a health system that for the first time includes clinical services of oral pathology at all health levels mouth, which allows accurate diagnoses and the best recommendations for specialized dental treatments, with histopathological studies. It also includes training and research in oral pathology for patients, students, and health professionals.
A year is required for the construction of all the infrastructure at the national level of the project, and, for the operation and implementation of the care system, 2 more years are required, since the project constitutes a gradual process of growth, strictly attached to the demand for the services to be offered.
Therefore, the resources are requested for the operational maintenance of the system for 3 years, in turn, the resources will be requested to carry out execution plans in humanitarian oral health in neighborhoods, communes, and precincts of the Ecuadorian national territory, which are at levels of poverty and extreme poverty.
The project is located in South America, Ecuador, and will initially be implemented in 11 provinces: Pichincha, Guayas, Manabí, Azuay, El Oro, Esmeraldas, Tungurahua, Loja, Santo Domingo de los Tsáchilas, Sucumbíos, and Napo.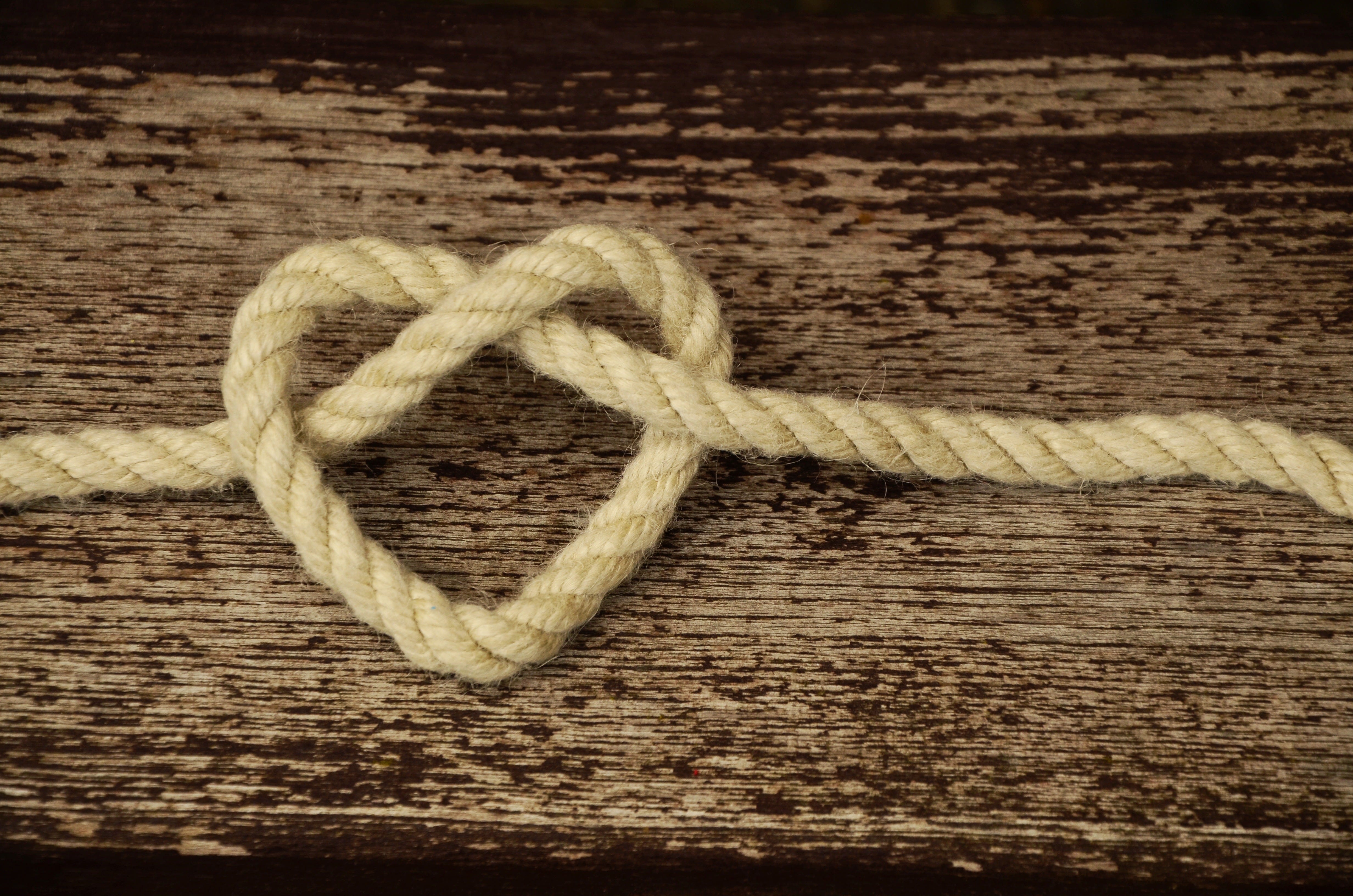 "LA CONCORDIA"
NATIONAL CENTER FOR RESEARCH AND INDUSTRIAL DEVELOPMENT OF NATURAL FIBERS
Ecuador has about 25 thousand species of vascular plants that make it the nation with the largest number of plants (or plant unit) per unit area in America Latina. Ecuador is considered a paradise in terms of natural fibers. Today 25 species are used especially at the artisanal level and by peasants and indigenous people of the country. These are fibers extracted from plants such as cabuya, totora, abacá, ceibo, palms, straw , toquilla, cotton, loofah, silk, bamboo, lianas, pitigua, balsa, matapalo, rubber, rampira, anona, badea, achiote, majagua, fig, nettle, wicker, royal liana, etc. The abaca, used at the beginning for make the marine ropes, currently used to make quality paper such as security and banknotes and other derivatives.
"LA CONCORDIA" CENTRO NACIONAL DE IN DRESSING AND INDUSTRIAL DEVELOPMENT OF NATURAL FIBERS , will be located in the canton of La Concordia, the world capital of abaca production, in addition this canton and its neighboring province of Esmeraldas, have large areas of pineapple crops; banana - plantain; bamboo, shawl, etc. Products rich in different types of fiber, which at the beginning will be treated to obtain cellulose, producing paper pulp and cardboard of natural fibers that in turn will serve as raw material for the industrialization and elaboration of different types of containers, packaging, sleeves and bio plastics. degradable.
Another line of production will be that of fiber for textiles and derivatives that through processes will obtain bamboo, banana - plantain and abaca threads. Vegan leathers based on pineapple fibers, pencos and others are also produced for this industry.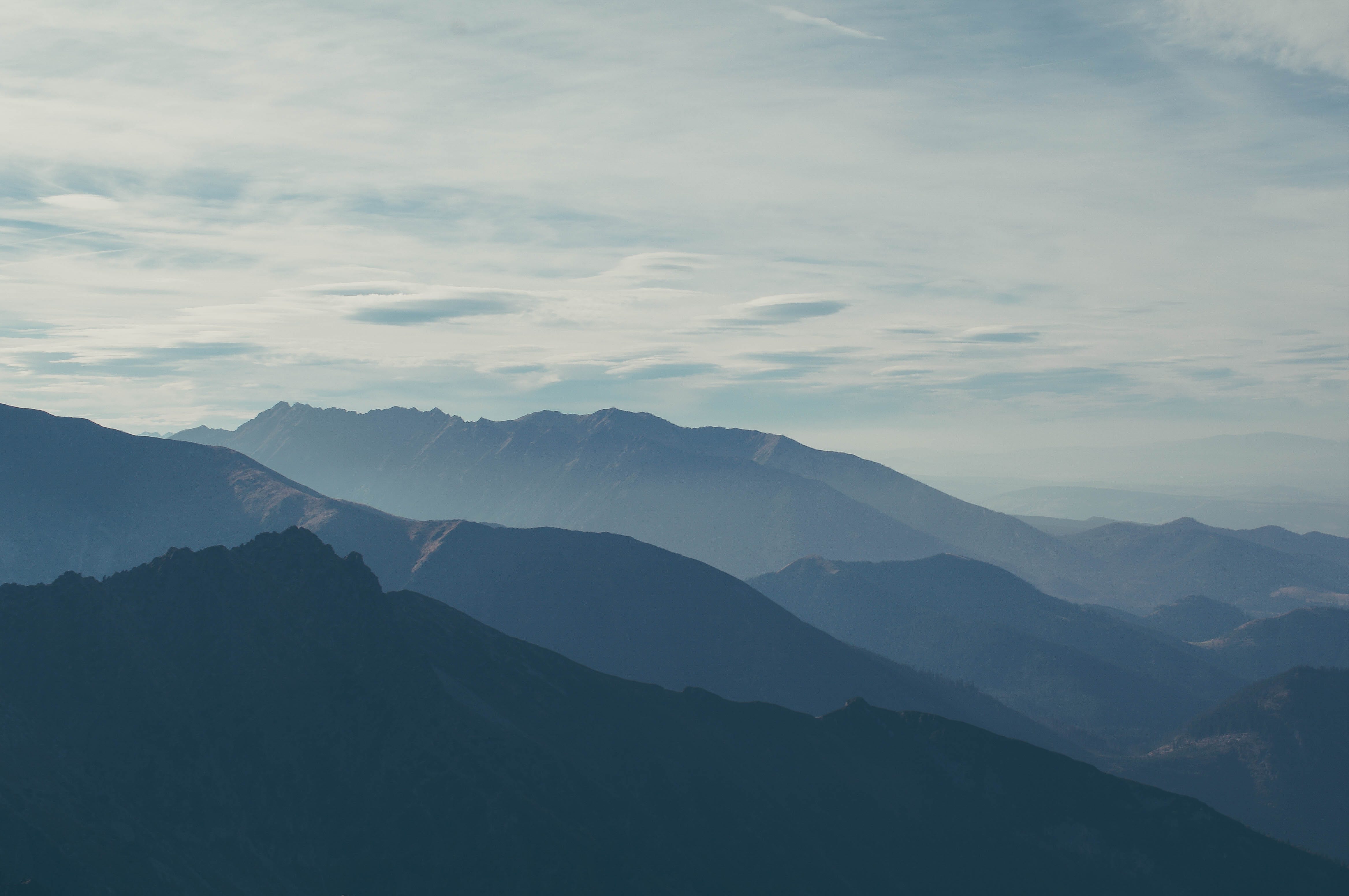 CUICOCHA PROJECT

IMPLEMENTATION OF THE NEW HOSTERIA AND NAUTICAL PARK IN LA LAGUNA CUICOCHA
Canton Cotacachi-Prov.Imbabura-Ecuador Design, Construction, implementation and Administration of the New Inn and Nautical Park in the Cuicocha lagoon, to generate, administer, operate and manage This Tourism project in the Cotacachi canton sustainably, in accordance with the Constitution of the Republic, COOTAD, Organic Law of Public Companies. Organic Law of the Public Electric Power Service, Tourism Law and other laws in force. At the moment there is a hostel and a nautical park, the same one that reports a time of implementation for 30 years, so it is necessary to innovate new facilities. The average annual flow of tourists to the site is 150,000 people.
PRODUINVERNA HF
Country: Ecuador
The main objective is to promote the adoption of sustainable and self-managed agro-productive activities, modernizing agricultural activity and making it more efficient in terms of the production and productivity of highly profitable crops per unit area and exporting their products, already both fresh and value-added.
PRODUBIOIL JC
Country: Ecuador
The main objective is to contribute to the development of alternative sources of renewable energy, through the production, post-harvest management and agro-industrialization of the cultivation of jatropha curcas for processing into biodiesel and by-products, and the consequent transformation of biomass into energy clean for use in stationary and mobile engines; giving impetus to the development of depressed rural areas of the Province of Manabí through the adoption of sustainable agro-productive activities and self-management with the participation of the members of the Montubias and peasant organizations.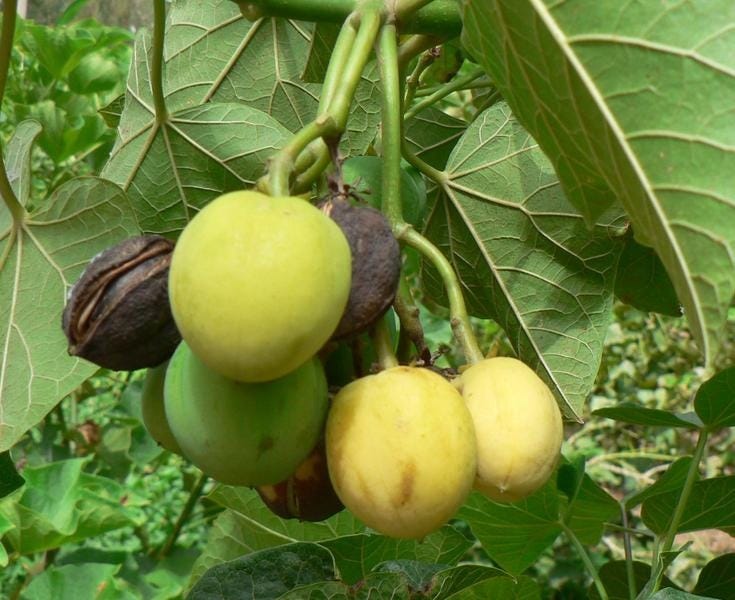 TRANSDELFINES.
Country: Ecuador
The main objective is to preserve the jobs, since if no one follows the legacy of the cooperative, it will end up disappearing, which would generate unemployment for all its collaborators. The specific objectives are: to improve the service to citizens so that the use of public transport is more attractive compared to the use of private vehicles; improve the internal management of the Company to use the available resources in the most efficient way and increase the degree of involvement, commitment and satisfaction of the Company's workforce; and, improve a continuous route, both in the number of lines offered, waiting times and routes, punctuality, safety and comfort.
PROSALUD PC.
Country: Ecuador
The Project contemplates the management of a network of medical brigades that move strategically, following an established schedule, providing care at low cost, in each community and serving with popular medicine cabinets that dispense quality drugs at affordable prices from centers of health matrices located equidistant in the area of ​​influence of the Project.
The proposed Project is based on the strategic administration of health systems and is a contribution and support to the management of sectional entities to strengthen the transfer of responsibilities and functions to civil society.
ASTIPOSORJA.EC.
Country: Ecuador
The Posorja shipyard has the purpose of providing services to the national, international shipping sector and the industrial productive sector of the country, making available fourth generation facilities for the construction, maintenance, repair, remodeling and modernization of merchant ships of all kinds , developing an integrated management system in operational processes based on national and international standards, which will guarantee the quality of customer service, respecting the environment, taking care of the health and safety of workers.
AGROFOREST FOR ECUADOR
Country: Ecuador
The agroforestry project is dedicated to the production of raft of rice, coffee, corn and wood in the provinces of Los Ríos and Esmeraldas, for export and national consumption. This project will have a positive impact on the social and innovative aspect in the communities near the project.
PACIFIC COAST PROJECT
Country: Ecuador
It is a housing proposal for older adults, retired Americans, with single-family homes in individual lots of one thousand meters each or more and with all the services required by a luxury urbanization. It proposes the construction of houses with two rooms with an area of ​​250 square meters, three rooms with an area of ​​350 square meters and four rooms with an area of ​​450 square meters. In the social area, a club will be built with golf, tennis, basketball courts, meeting and event rooms, medical centers, churches, gyms, swimming pools, shopping centers and banking services.
ECOLINE ETHANOL
Country: Ecuador
Sugarcane is one of the crops from which we can extract ethanol, in its stem a juice rich in sucrose accumulates which, when extracted and crystallized, forms sugar. Sugarcane is a semi-perennial crop, from its sowing to the first harvest it should take 11 to 13 months, it depends on the area, the plant sprouts several times after cutting and can continue to be harvested. Temperature, humidity and lighting are the main factors that control the growth of the plant. The harvest season known as Zafra is between June and December, since the rainy season has passed and machinery for the harvest can enter.
REFORESTAMADERERA NATÁN
Country: Ecuador
The planting, maintenance, harvest and commercialization of the Paulownia plant will be executed, in 900 hectares of the 1,000 that are purchased for the development of the project, it will be located in the provinces that are suitable for this crop.
The cultivation of these trees will help to counteract global warming, pollution and desertification of the planet, it will also contribute to reducing the emission of greenhouse gases, these being one of the most important ways to collaborate for the care of the environment.
Jobs will be created for a large number of people living near the place where the project is being carried out, thus improving the living conditions of a certain group of the peasant population.
ECUADOR RESORT INTERNATIONAL
Country: Ecuador
Ecuadorian beaches are ideal for tourism but there are no five-star hotels. For more than 15 years, we have dedicated ourselves to the design planning of a tourism project with 56 services to use it as a 5-Star 5-Diamond Hotel. To achieve this category, the project has to gather exceptional characteristics in architectural design, location, luxury finishes and number of services. The possible number of guests is 1000 people per day, 700 rooms are projected, which could be retired people from other countries or from Asia.
The construction will be made of reinforced concrete with block masonry, wood-type aluminum windows and glass to present as modern buildings. It has communal spaces, such as a shopping center, a showroom for works of art, etc. Worship, gym, restaurants, convention rooms and special events, swimming pools, one large and some small, 36-hole golf course with return, soccer field to train if the guests are soccer players, tennis courts, user parking and 24 hour surveillance.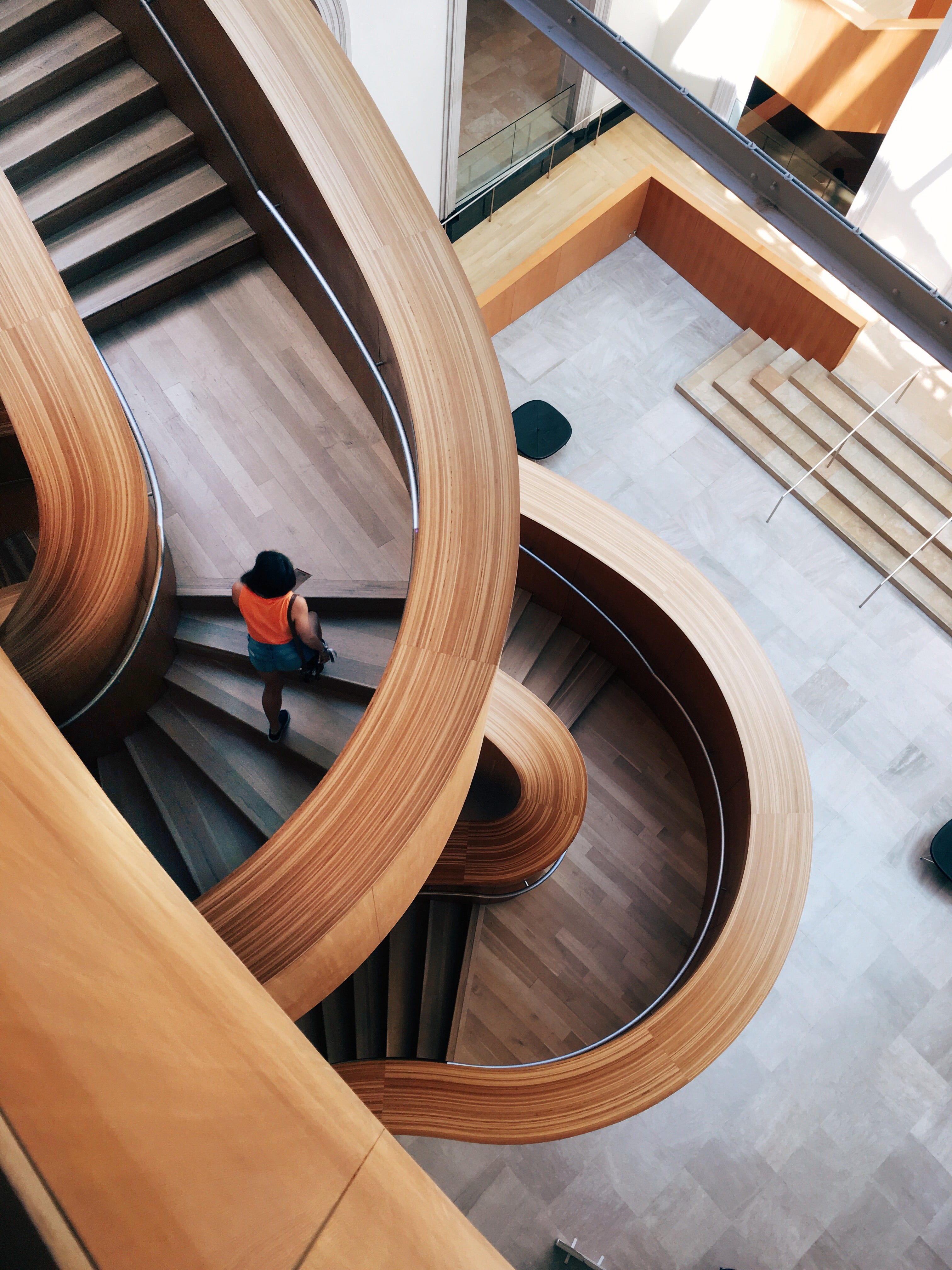 ECUA LEAF
Country: Ecuador
(CREATION OF A BIODEGRADABLE AND COMPOSTABLE TABLEWARE INDUSTRY) The purpose of the project is to provide biodegradable and compostable tableware from Ecuador to Latin America and the rest of the world, in establishments such as restaurants, hospitals, schools, public institutions, supermarkets and others, because biodegradable and compostable products are perfect alternatives to petroleum-based Styrofoam and plastic products that take thousands of years to degrade.
All disposable tableware offered is compostable and / or biodegradable, made from natural waste materials or circular materials. No chemicals or toxins are added during the production process, resulting in a 100% biodegradable and / or compostable product.
WET TROPIC CAMAL
Country: Ecuador
The purpose of the project is the construction, equipping and operation of the Humid Tropics Regional Slaughter Center,
The project consists of two action axes, the first corresponds to the construction and equipping of the Humid Tropics slaughter center within a maximum period of time. 2 years and the second phase is the start-up, operation of the slaughterhouse and support to the joint public company with a view to a process of strengthening its management capacity within which the expansion of the center has been determined with a 20-year temporality.
CH-QUITUMBE PARK
Country: Ecuador
(CONJUNTO HABITACIONAL QUITUMBE PARK)
It is located to the south of the city of Quito, in front of the land terminal and next to the subway terminal; This project has moderate costs to meet the needs of families with limited resources so that their homes can live in a dignified environment.
This project generates jobs directly and indirectly, boosting the productive sector.
CHOCÓ COFFEE
Country: Ecuador
(CAFÉ DEL BOSQUE CLOUD)
The main purpose of the project is to satisfy the needs of consumers and tasters of good coffee and in this way uproot families from the clutches of alcohol and drugs. For coffee planting it is necessary to do the soil analysis, choose the quality, variety and type of plant. Parallel to this, we must commission the production of cuttings that will be transplanted into the land. According to the established schedule, we must do the fertilization and cleaning of the land. From month 18 to 24, the first pre-harvest and harvest will be carried out. We must do the corresponding pruning, leaving the entire plantation at a height of 1.70 m.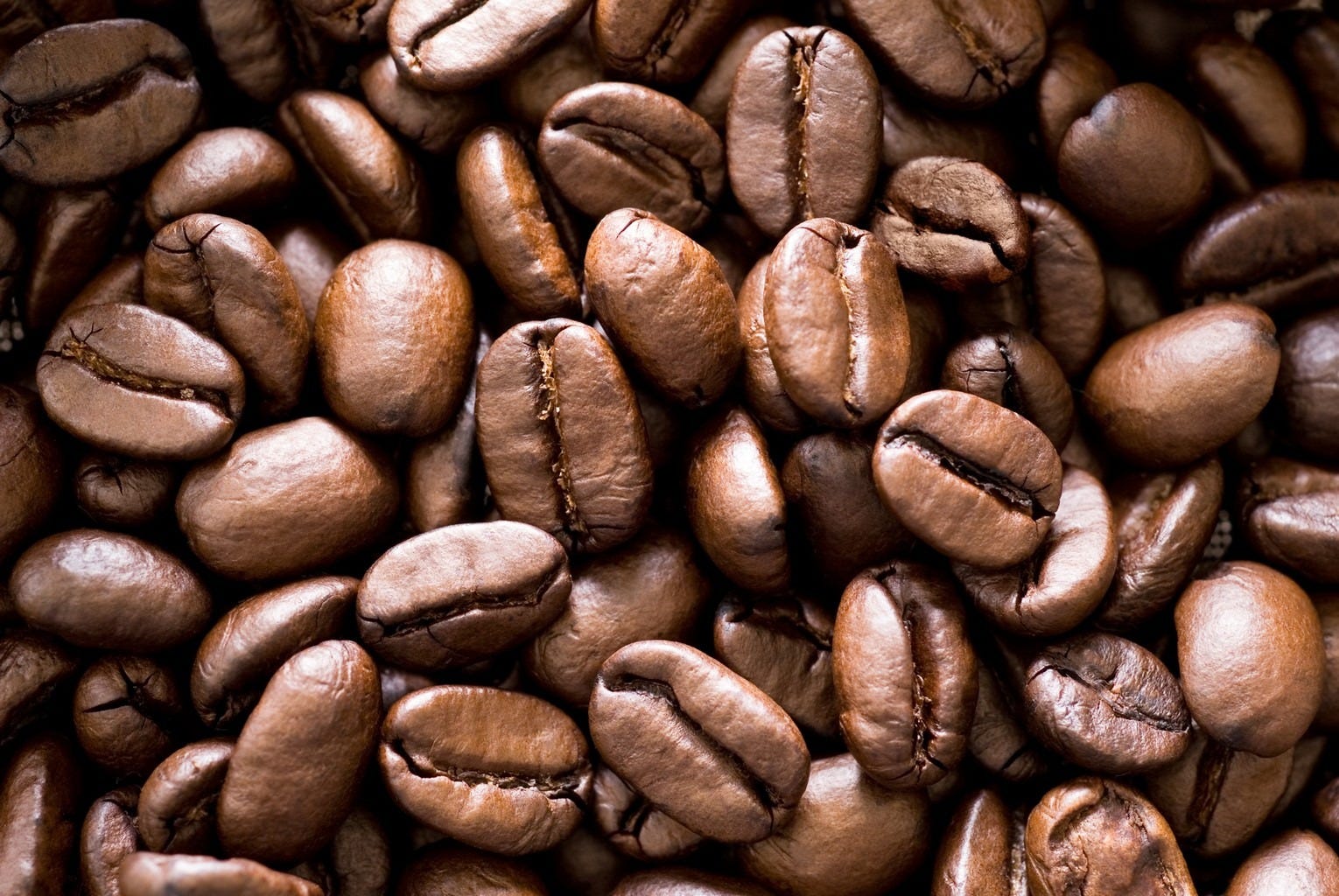 "JUJAN SANTO DOMINGO ROAD"
Country: Ecuador
(CONSTRUCTION AND OPERATION OF ROAD E 25 SANTO DOMINGO-JUJAN ECUADOR SECTION)
Length 212.2 km of the state road network. Through the public-private partnership modality, the country will have a four-lane highway, two in and two out, from Jugan- Guayas Province to Santo Domingo, Santo Domingo de los Tsachilas province. The concession will be granted by the Ministry of Transportation and Public Works for a period of 30 years.
"IRON MINE PROJECT"
Country: Ecuador
(MINA DE ARENAS NEGRAS-IRON TITANIO PROJECT)
The "arenas Negras" mine is located on the Ecuadorian coast on the beach in an area of ​​22 ha. Under water the mineral is concentrated. The current mining concession for a period of 20 years authorizes the prospecting, exploration, exploitation, benefit and commercialization of the material to be obtained. the studies carried out by ROCHE MINNING (AUSTRALIA), TECHNICAL CONSULTNT ARCO IRIS CIA LTDA. ESCUELA POLITECNICA DEL LITORA determine: proven reserves of 417,040 Tm. possible reserves 5'200,000 MT specific weight of the material 5.2 m3 / tm.
"AIR CARGO PROJECT"
Country: Ecuador
(AVIACIÓN CARGA REGIONAL ECUADOR)
The project will provide the local cargo air transport service on three routes from Guayaquil and Quito to the Galapagos Islands, Lima, Panama and their respective return, after six months of starting operations, new ones will be increased destinations to countries such as Brazil, Colombia, the Caribbean and North America.
ORGANIC BANANA
Country: Ecuador
The Organic Banana cultivar allows to produce with quality, social equity and respect for the environment, especially with regard to the use of pesticides.
The implementation of the plantation consists of several phases, which will be executed as the planting of the plants, the growth and the production of the crop progresses. The plan is to sow 15 ha per week, so the plantation will finish being sown in 3 years.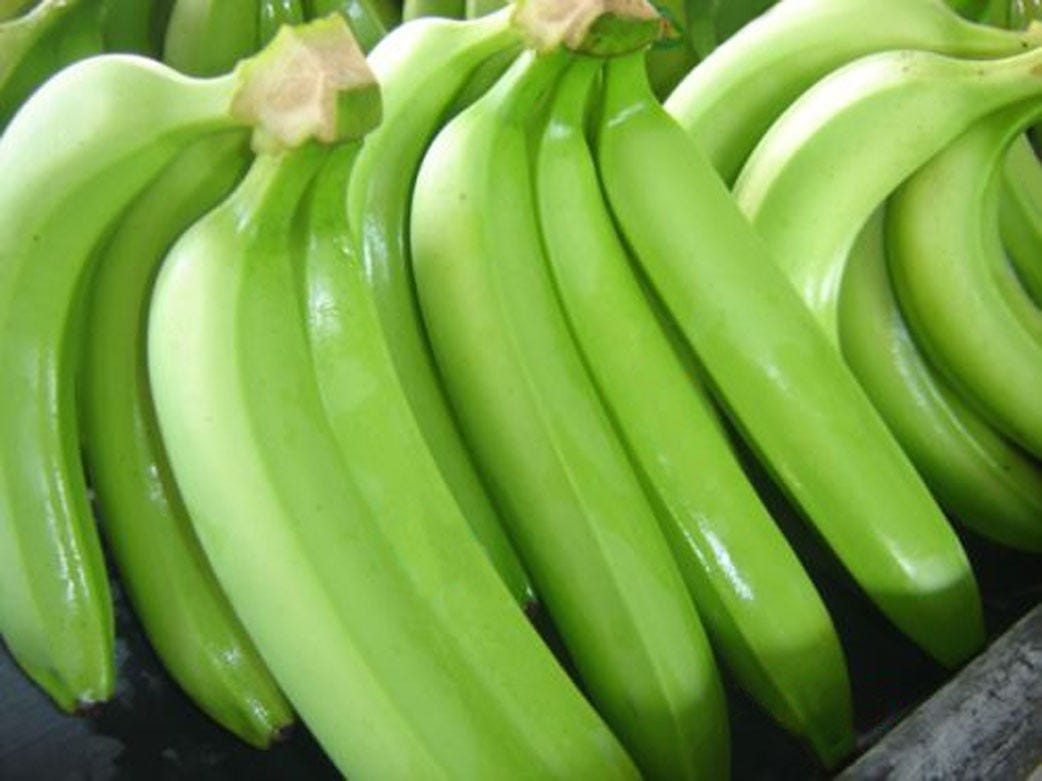 EAGLE
Country: Ecuador
(INDUSTRY OF PERSONAL CLEANING AND CLEANING PRODUCTS)
Our industry intends to cover between 6% and 8% of this item within 10 years, with prospects of exporting to the Latin American market. This projection is based on statistics from the Central Bank of Ecuador, which indicates that the growth of this industry is 18% per year.
SISCORI
Country: Ecuador
(COMPUTER SYSTEMS, COMMUNICATION, COMPUTER NETWORKS, TECHNOLOGY AND MANAGEMENT)
The proposal is to have an INTEGRATED SYSTEM, in an EXCLUSIVE, UNIQUE AND UNIVERSAL COMPUTER PLATFORM, which will allow us to have information for decision-making at the managerial level at the most high level. The applications that SISCORI develops are of a high level, so it also proposes the creation of the University and the Institute to continue with technological advance and its applications in all branches of human knowledge. With projection to provide services to the Central and Sectional Government.
ANDEAN CONDOR
Country: Ecuador
(FOOTWEAR FACTORY)
The objective of the production and commercialization of footwear is to be competitive for the national and international market, considering that it is a product of mass consumption for women, men and boys and girls. The phases of the project include, elaborating patterns adjusted to the design, to produce all the components of the footwear, both for cutting, dressing, assembling, and finishing according to the interpretation of the technical sheets and production orders, achieving the optimal performance of the means and Required materials producing in quantity and quality within the established deadlines and in safe conditions. The factory or production line will be sports, school, casual, boots, strobel, among other seasonal models. The quality and opportunity in the raw material is important to produce competitive footwear, therefore.
INTEGRAL AND PRODUCTIVE HOUSING PROGRAM
Countries: Ecuador, Chile, Peru, Bolivia, Argentina, Uruguay, Paraguay, Brazil, Venezuela and Colombia.
Jobs: Direct labor generation, construction phase: 2,569,000 workers. Indirect labor generation, Construction Phase: 3,853,500 workers.
In the framework of the United Nations Conference on Housing and Sustainable Urban Development, Habitat III, world leaders defined a "New Urban Agenda" as a result of the Quito-Ecuador summit in October 2016. One of the challenges is the financing of sustainable urban projects. Development programs, such as "The Millennium Challenge".
El derecho a un hábitat y una vivienda digna para los sectores más vulnerables de América del Sur, como los discapacitados, los ancianos, las madres solteras y las personas con bajos ingresos económicos, es un desafío para los gobiernos y líderes sudamericanos.
The housing deficit in South America is approximately 16 million housing solutions; Consequently, the present "Comprehensive and Productive Housing Program" aims to serve the most vulnerable sectors of ten South American countries: Ecuador, Chile, Peru, Bolivia, Argentina, Uruguay, Paraguay, Brazil, Venezuela and Colombia. With the construction of 642,400 productive homes, with an emphasis on the most vulnerable sectors, with an integrative, sustainable and inclusive solidarity, and with participatory planning that respects the local culture of the peoples.
FORMULA 1 AMUSEMENT PARK
Country: Morocco.
Jobs: Generation of direct workforce from 2,500 to 3,000 people
Generation of indirect workforce 20,000 people.
The Project will implement a tourist, sports, cultural and leisure complex with the implantation of a Formula 1 racing field of international scope. The project will be built on a plot of approximately 500 hectares. In addition to the largest automobile racing circuit in Africa, which represents a reference investment for the project and which will allow organizing major competitions such as Formula 1, Auto GP, Moto GP, Superbike, GP2, A1, DTM, WTCC, FIA GT. , Formula Super League, F3, Formula BMW, Formula Ford, among others. In addition to the organization of competitions for sliding sports such as Aqua Cross (saddle and jet ski), Fly Surf, Windsurf, among others, it will include quality real estate products, including a development of very high-level villas,
SUD EXPRESS TRANSPORTATION AND LOGISTICS
Country: Morocco
Jobs:
Direct labor generation 950 people.
Indirect labor generation 10,000 people.
It will comprise a 10-hectare logistics base that will have: Park of 300 trucks for national transport and international transport to countries in Africa and Europe * Dry and cold storage warehouse * Unit for conditioning of fruits and vegetables for export.
CASA BLANCA RETREAT HOUSE
Country: Morocco
Jobs: Direct labor generation 800 people.
Indirect labor generation 8,000 people.
It will build a retirement home for the elderly that will have 500 beds for the European and African population, in an area of ​​20 Hectares in Marrakech. It will have a complete equipment in the European standard that makes life easier for residents. You will work with insurance companies and social offices.
RESIDENTIAL SOCIAL REAL ESTATE
Country: Morocco
Jobs: Direct labor generation 1,500 people.
Indirect labor generation 15,000 people.
It will have an extension of 25 hectares of construction and urbanization of dozens of buildings for a total of 7,800 apartments, having social housing, for families with limited and medium incomes.
CITY OF HEALTH
Country: Morocco
Jobs: Direct labor generation 750 people.
Indirect labor generation 5,600 people.
It will have a Clinic + Residential Unit + Hotel in the same area for patients from Gulf countries and Europe with all medical specialties. To take care of part of the local population for free.
STUDENT REAL ESTATE RESIDENCE
Country: Morocco
Jobs: Direct labor generation 200 people.
Indirect labor generation 3,000 people.
In Morocco with an area of ​​5,000 m², in which a residence for students will be built. It will consist of 4 buildings, for a total of 150 apartments, for rent, with a park, a university restaurant, lounges, reading rooms and a common kitchen. Each apartment will be individual and will have its own bathroom, equipped with a bed, a wardrobe, a library with WiFi connection.
MINERAL WATER PACKAGING GW
Country: Ecuador
Jobs: Direct labor generation 1,020 people.
Indirect labor generation 2,000 people.
The product to be sold belongs to the food industry, it is mineral water bottled in containers for pets of half a liter, 1 liter, 2 liters. In order to differentiate ourselves from the rest, our product will have low sodium levels and an improved packaging design. The proposal arises from the current and future needs of consumers, since they are increasingly demanding with the care and well-being of health.
AUTO-CABLE MUNICIPALITY OF QUITO
Country: Ecuador
Jobs: Direct labor generation 400 people.
Indirect labor generation 50,000 people.
A BMO contract will be signed for the construction of Quito's cable transport solution, according to the Public-Private Partnerships Law (no taxes, import duties, no 5% tax on payments abroad).
QUITO WASTE TO ENERGY (W2E)
Country: Ecuador
Jobs: Direct labor generation 120 people.
Indirect labor generation 20,000 people.
The project will seek to build a waste treatment plant that transforms waste into energy. The municipality wants a Build-Operate-Transfer (BOT) process and not Engineering-Procurement-Build (EPCF) financing. In the next 10 years, the project will produce an effective power of approximately 76MW.
WOOD PULP PRODUCTION
Country: Ecuador
Jobs:
Direct labor generation 33,500 people.
Indirect labor generation 10,000 people.
The project seeks to promote the sustainable, resilient, pertinent and profitable management of the Jacaranda copaia tree species, native to the Amazon region in the Sucumbíos and Orellana provinces of Ecuador; For which, up to 200 thousand tons of Jacaranda tree species will be processed each year to produce cellulose to supply the national and international market with the raw material to produce cardboard and paper.
PRODUCTION OF MDF MEDIUM DENSITY FIBER CARDS
Country: Ecuador
Jobs:
Direct labor generation 103,500 people.
Indirect labor generation 150,000 people.
The board will be obtained by applying pressure and heat to the wood fibers to which an adhesive has been previously added. It is characterized by having a density of 450 kg / m3. These tables have applications for:
1. Carpentry and furniture: paneled doors (chassis and ceiling) and flat doors (walls and frames), fences and joint covers, furniture in general, kitchen and bathroom furniture especially for embossed doors, moldings and in general. All types of surfaces that require a smooth and molded surface.
2. Construction: deck bases, interior partitions, prefabricated partitions, floor bases.
WET MANAGEMENT OF PALMÁCEAS AND PRODUCTION OF LYOPHILIZED PALMICHA JUICE.
Country: Ecuador
Jobs:
Generation of direct labor 5,000 people.
Indirect labor generation 10,000 people.
The Project has a wetland that covers around 20 thousand hectares located in the area of ​​the "Laguna de la Ciudad", sectors of Molina, Majagual, La Tola, Garrapata, La Tolita, Cacagual, Palma, Najurungo, among others; These wetlands are known locally as GUANDALES, the climate is characterized by a temperature higher than 24 ° C and, according to Holdridge, the evapotranspiration is higher than 1,400 mm. and the rainfall that is distributed throughout most of the year is greater than 2,500 mm. The floors of GUANDAL are subject to flooding due to the effects of the tides, the overflowing of the rivers and the abundant rains and, therefore, remain saturated with humidity. The Euterpes sp species is widely distributed in the tropical and subtropical regions of the world, it has about 235 genera and 4000 species.